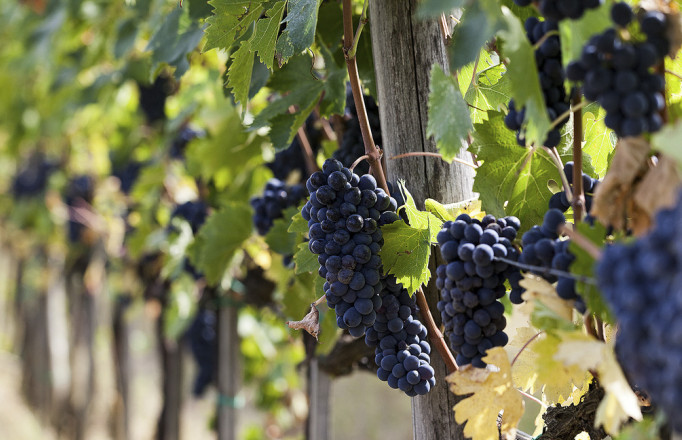 Set in the natural amphitheater of the Valle di Chio, in Castiglion Fiorentino (Arezzo), the farmhouse Il Campo Grande is part of an organic farm owned and run by the Giusti family since 1992. Our family's main occupation has been agriculture for generations.
The love for the land and its produce has always been a cohesion element that led us to introduce many innovations and improvements to our activities and farming methods. Over the years we have introduced many agricultural changes: from crops we have passed to plants and vegetables growing and, more recently, we have started the business of farm holidays. Throughout all these changes, we have never abandoned our olive groves and vineyards, which have always been a great passion for our family.
Our produce
Since 1992 the Giusti farm has been converted to organic farming deciding not to use any weed killers or any artificial chemical substances to produce according to ECC regulations and requirements. We have chosen this method of farming as we love to eat only genuine produce which is not harmful to our health and which keeps all its substances and inimitable flavors.
The people who never experienced this do not know the wonderful aroma of fermentation filling the house and thereafter the satisfaction of bottling your own wine after all the sacrifices and efforts to make a good-quality product.
And what can we say about our olives? They are picked during the winter period when the climate is often not the best but the joy you feel when the harvest is abundant and in the evening you can count the collected baskets is worth it!
Our organic produce can be tasted and purchased directly at the farm and we can organize for guests staying at the farmhouse Il CampoGrande delicious dinners by using our products: IGP organic extra virgin olive oil, IGT Tuscan red wine, vinsanto (delicious sweet wine served with Cantucci biscuits), fresh vegetables and pickles.
All our products can be shipped worldwide so that you can place the order and taste them at home.